The esports program will focus on three key pillars — academic, community and professional development. Specific initiatives already underway, several of which will be developed in close collaboration with the UK esports Club, include:
Academic Development
Starting later this year, the University and Gen.G will serve as host for a periodic speaker series on campus, featuring leading gaming and esports executives, athletes and content creators. The series, which also will be streamed globally, will showcase content that is customized for students and alumni from relevant university majors and degree programs.
The university is considering the academic potential that esports and gaming lends to our educational mission and the future careers for our students. Any upcoming plans and programming will be posted on this site so check back for more information.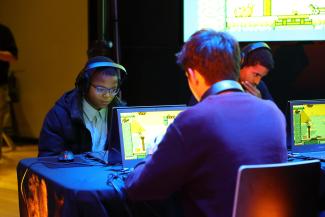 Community Development
UK will initiate an open platform for Kentucky high schools, giving local teenagers a head start on careers in the global gaming ecosystems. The platform will kick off with gaming-related programming at Big Blue Open House events this fall.
Other programs also will develop gaming and esports content to serve UK's public service and philanthropic efforts, including UK's DanceBlue, student-run philanthropy and Gen.G's groundbreaking Player Wellness Campaign (announced earlier this month).
And UK and Gen.G will further leverage the partnership to develop specialized programming at the University's innovation lab, scheduled to be opened in Summer 2020 at the corner of Winslow and South Limestone. The Cornerstone will host additional parking and retail spaces, as well as a hub for creativity, technology, and entrepreneurship in UK's expanding innovation corridor.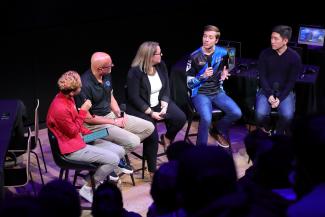 Professional Development
The University is committed to developing the leading university conference serving the gaming and esports ecosystems. The inaugural event, scheduled for Spring 2020, will convene relevant thought and business leaders annually to explore the industry's most pressing issues and facilitate the entry of UK students into tech-forward careers in gaming.
Moreover, later this year, UK will launch the inaugural Wildcat Alumni Gaming and New Media Series that will connect the university's alumni in major cities around the United States with thought and business leaders from the gaming and esports worlds. The 2019-20 series will begin with an event in New York City the week of Nov. 4, and will include events in other communities later in the academic year.