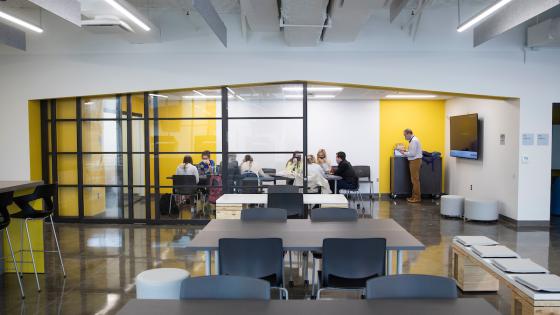 Reservations
at The Cornerstone
Do you offer catering services?
We do not offer catering directly; however, UK does offer catering and there are third-party restaurants here in the space that would be a convenient catering option for your event.
What kind of events can your space host?
We are open to all forms of events from collegiate and professional Esports events to lectures and small group meetings.
I'm not a UK Student, Faculty, or Staff. Can I still make a reservation?
Yes! We take reservations from UK affiliates and non-affiliates.
Who can I contact to get more information about making a reservation?
Please email us at cornerstone@uky.edu or stop by our location at 401 S. Limestone St, Lexington, KY 40506 for more information regarding reservations.
I made a reservation, but I haven't gotten a confirmation. What should I do now?
All reservations must be submitted through UK's EMS website. Reservations normally take a minimum of 1 week to be approved, but can take longer. Once the event is approved, or not, you should receive an email. If you have not received an email within a week of submission, please contact us at cornerstone@uky.edu.