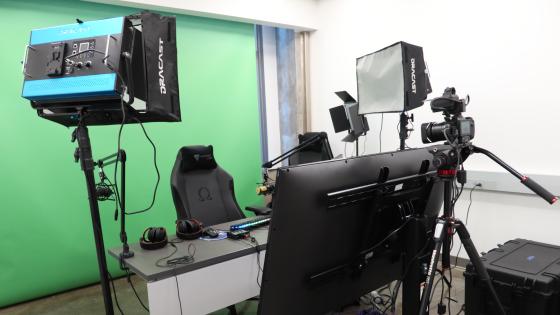 UK Esports
Ecasting and Streaming
at the UKFCU Esports Lounge
The UKFCU Esports Lounge also offers a fully functional ecasting and streaming studio which can be reserved.
Tech
Canon XC15
4K and Full HD video

Professional XLR audio

Easy workflow integration
Elgato Stream Deck
Elgato HD60s Capture Card
Elgato Cam Link 4K
Software
Wirecast
Streamlabs OBS
Twitch
​​​​​​​Youtube, Facebook, and any other streaming platform
Want to try streaming yourself?
We offer multiple streaming options.
Stream to your personal channel or to the University of Kentucky's Twitch channel @universityofky. Use your own setup, or come in and try out our ecasting booth. We even offer a mobile streaming cart!