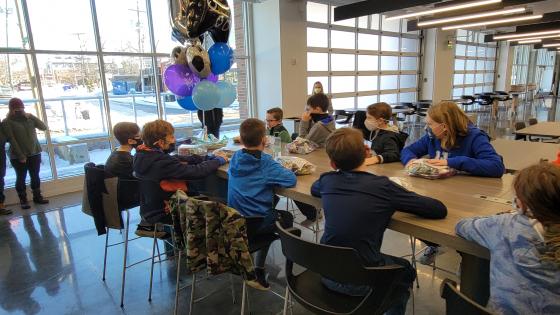 Birthday Parties
at the UKFCU Esports Lounge
Interested in hosting your party at the UKFCU Esports Lounge?
Rate
$200 for up to 20 children for 2 hours
$5 per hour for every additional child over 20
The Esports Lounge can hold a maximum of 46 participants
Inside The UKFCU Esports Lounge
Check out photos of past events, parents' testimonials, and equipment! 
The Informed Consent - Voluntary Waiver Form needs to be signed for any minor in attendance. 
No food or drink is allowed in the Lounge. If you want to eat or drink, you will need to go to the dining area or the Innovation Space.
If for some reason, furniture needs to be moved. Please speak to an Esports Attendant.
Please let an Esports Attendant know once you have finished using the machines.
No abusive language. If you show/exhibit this behavior you will be asked to leave.
The staff is sanitizing stations and controllers after each use.