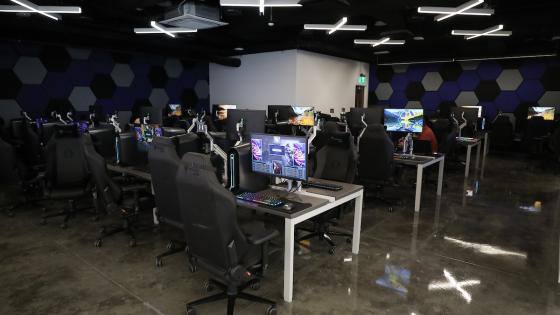 LexPlay Gamer Pass
UKFCU Esports Lounge
LexPlay Gamer Pass Subscription FAQ
Perks
Exclusively for UK Students
Unlimited gaming
Renews automatically. Cancel any time!
$7.99 a month
How do I sign up for the LexPlay Gamer Pass?
Click the Sign Up Now button above the page or go to esportspay.uky.edu. Log in with your Linkblue credentials, enter your payment information, then make your way to the UKFCU Esports Lounge. We'll get you gaming in no time!
Who can buy a LexPlay Gamer Pass?
The LexPlay Gamer Pass is available only to University of Kentucky students currently enrolled in classes. 
What benefits are included with the LexPlay Gamer Pass?
You get unlimited access to the Esports Lounge consoles, gaming PCs, and our library of games during our hours of operation. For more information about the lounge, visit our website. 
What forms of payment are accepted?
Subscriptions can only be purchased with a valid credit card. We do not accept Cash, UK Flex, or UK Plus accounts.
Can I setup automatic payments?
Yes, automatic payments are setup by default.  These automatic payments will stay in place for the duration of both fall and spring semesters (unless you cancel). Your subscription will cancel automatically at the end of the Spring semester unless you opt-in for a subscription over the summer months. 
Can I pause or cancel my subscription at any time?
You can cancel your subscription at any time at https://esportspay.uky.edu. Simply log in with your LinkBlue credentials, and choose Cancel Subscription. 
Do I have to use my UK credentials to sign up?
Yes, we require your valid Linkblue credentials.